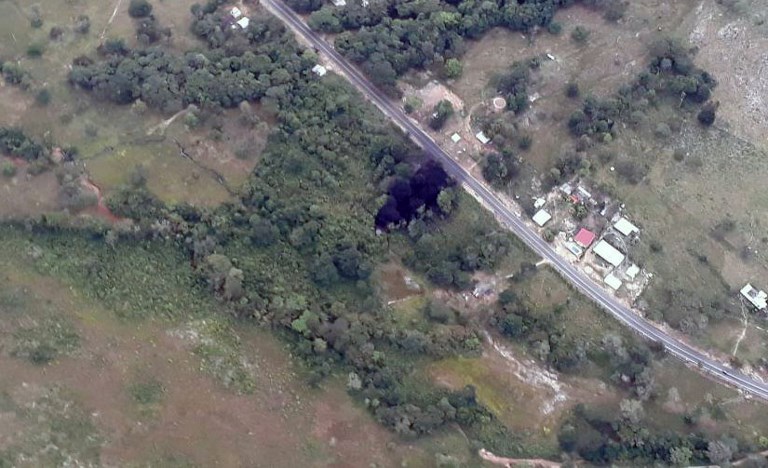 BOGOTA, Colombia (AFP) — Tensions between Colombia's government and a hold-out rebel group, the ELN, rose Thursday when officials said three of the guerrillas were killed in the bombing of a camp in the northwest of the country.
The offensive, part of wider crackdown ordered by President Juan Manuel Santos following a string of deadly attacks on police stations blamed on the ELN, was another blow to peace efforts with the group that have been frozen.
The attack occurred Monday on a jungle camp close to the San Juan river, in the Choco region close to Panama, the commander of joint military operations, General Jorge Arturo Salgado, told reporters.
A national group representing indigenous communities accused the military of wounding a civilian child in the bombing.
But the head of Colombia's military forces, General Alberto Mejia, told radio outlets the child had been recruited by the ELN and said civilians had not been harmed.
Santos on Monday suspended peace talks with the ELN, the National Liberation Army, after bombs last weekend targeted three police stations, killing seven officers and wounding dozens more.
There are fears the developments could re-ignite an armed conflict that had been on the path to peaceful resolution following a historic November 2016 peace deal with Colombia's biggest insurgent group, the FARC.
The FARC has since disarmed and transformed itself into a political party, keeping the same acronym.
The UN is monitoring the peace process in Colombia, which is designed to put an end to a half-century conflict.
© Agence France-Presse