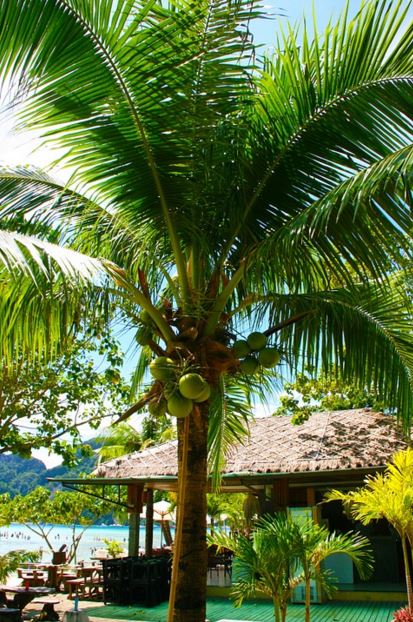 QUEZON City, Philippines (March 21) – In the Philippines the Coconut tree is called the "Tree of Life'', because of the endless products derived from its various parts.  They say if you're stranded in a desert island all you have to do is find a coconut tree and you will survive. In fact during the Typhoon Haiyan -known locally as Yolanda- in 2013, affected families survived on coconuts alone for days!
From leaves to roots, almost all parts of the coconut tree can be used — food, shelter, fuel, decors, building house and even medicine. Here are some of its uses and its benefits:
Coconut meat is a good source of protein and an effective natural laxative. It is also a source of other products such as coco flour, desiccated coconut, coco milk, coco chips, candies, latik, copra, and animal feeds. Also used as a main ingredient for salad and other sweet delicacies.
Coconut water is used mostly for re-hydration and kidney cleansing. Other than that, there are still ongoing researches regarding the use of coconut water.
Nowadays, Coconut oil is more popularly used for its benefits to the skin, hair, and face. It's extracted from copra and notable for its anti- microbial properties.
Coconut roots can be used as a beverage, dye stuff, and also for medicinal purposes.
Coconut trunks  can be used for building and construction purposes. From the coconut trunk,  handy and durable wood is obtained to make various pieces of furniture and novelty items. Paper pulp can also be extracted from the trunk.
Coconut shell, a part of Coconut fruit, can be used for the production of handicrafts items, as charcoal for cooking, and many more.
Coconut husk also a part of Coconut Fruit is also used as an elastic fiber used for rope, matting, and coarse cloth.
Coconut leaves produce good quality of paper pulp, midrib brooms, hats and mats, fruit trays, fans, midrib decors, lamp shades, bag, and utility roof materials. In Cebu City, Coconut Leaves are used to wrap white rice called Puso.
Apart from what was already mentioned, other parts of the coconut can be made as slippers, "ubod" brine, building posts, fruit trays, parquet flooring, yeast,  insulators, floor husks, doormats and "latik".
With all of its uses and benefits, it is no wonder that the  Coconut is called the Tree of life!
Reference: http://www.healthydp.com/coconut-tree/
(written by Mia Caragay, edited by Jay Paul Carlos, additional research by Lovely Ann Cruz)