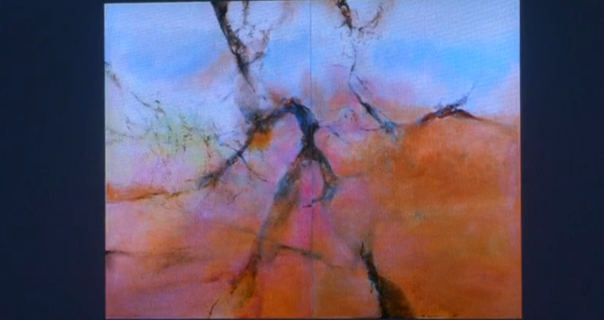 SHANGHAI, China (Reuters) — Christie's Shanghai auction season got underway on Sunday (September 24), with 35 offerings from the contemporary art world going under the hammer.
Zao Wou-ki's 24-12-2002-Diptyqe was sold for $5.09 million, which reached the highest bidding price for a single collection by Christie's in mainland China.
Collections from Marc Chagall, Salvador Dali and Andy Warhol were also up for bidding.
Pablo Picasso's Tete d'homme was sold for $200,000.
Andy Warhol's Monkey was sold at $218,516.
Salvador Dalis' Elephant du triomphe was sold at $2 million, while two of Marc Chagall's works were unsold.
The auction is part of Christie's First Open series, now in its 12th year.
It is the fifth year for the auctions to take place in China.