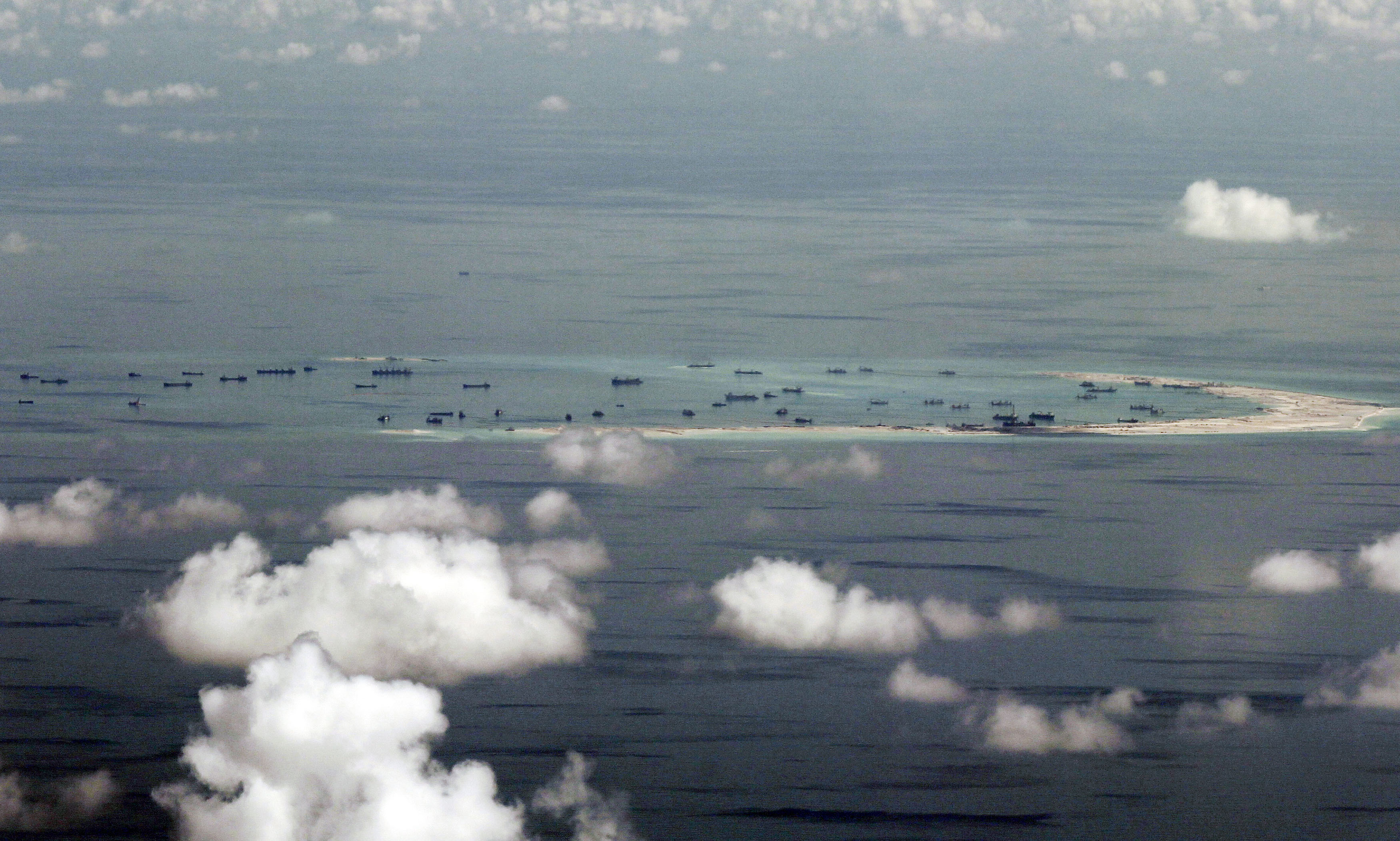 BEIJING, China (AFP) — Beijing must prepare for "military confrontation" in the South China Sea, state-run media said Tuesday, as it began naval drills in the area ahead of an international tribunal ruling over the maritime dispute.
China asserts sovereignty over almost all of the resource-rich strategic waterway despite rival claims from Southeast Asian neighbors — raising tensions with the United States, which has key defense treaties with many allies in the region.
On Tuesday, China began a week of naval exercises in waters around the Paracel Islands.
They come a week before a United Nations-backed tribunal in The Hague rules on a case brought by the Philippines challenging China's position.
Beijing has boycotted the hearings and is engaged in a major diplomatic and publicity drive to try to delegitimise the process.
In an editorial, the Global Times — a newspaper owned by the People's Daily group that often takes a nationalistic tone — said China should accelerate the build-up of its defence capabilities and "must be prepared for any military confrontation".
"Even though China cannot keep up with the US militarily in the short-term, it should be able to let the US pay a cost it cannot stand if it intervenes in the South China Sea dispute by force," it added.
In recent years Beijing has rapidly built up reefs and outcrops into artificial islands with facilities capable of military use.
Manila lodged its suit against Beijing in early 2013, saying that after 17 years of negotiations it had exhausted all political and diplomatic avenues to settle the dispute.
The Permanent Court of Arbitration (PCA) will issue its ruling on July 12, though China has consistently rejected the tribunal's right to hear the case and has taken no part in the proceedings.
The arbitration case had been orchestrated by the Philippines and the US to portray China as "an outcast from a rules-based international community", said an editorial in the China Daily.
The newspaper, which is published by the government, added: "It is naive to expect China to swallow the bitter pill of humiliation".
© 1994-2016 Agence France-Presse