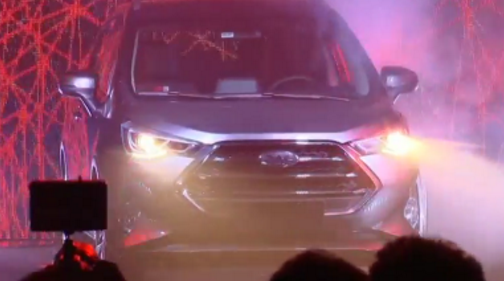 MEXICO CITY (Reuters) — China's Anhui Jianghuai Automobile (JAC Motor) on Tuesday (March 28) presented their models SUV S2 and SUV S3 to be sold in Mexico.
Last month, Mexico's Giant Motors and China's JAC Motor, along with distributor Chori Company Limited, announced they would invest more than 4.4 billion pesos ($212.46 million) in an existing Mexican plant to build these SUVs in the central state of Hidalgo.
The investment is a welcome sign of confidence even as threats from United States President Donald Trump have paralyzed investment plans by US companies.
JAC Motor has opened its first showroom in Naucalpan, located just northwest of Mexico City in adjoining State of Mexico. It plans to open other showrooms in the Mexican states of Puebla, Aguascalientes, Jalisco, Merida and Chihuahua.
The SUVs will have a five year guarantee and prices will range from $259,000 pesos ($13,839 dollars) to $299,000 pesos ($15,976 dollars) including tax.
JAC Motors Deputy General Manager David Zhan said he hopes Mexico's market will welcome the vehicles and added the company had no plans to assemble vehicles in Mexico to export to the US market.
Up to 10,000 vehicles could be produced at the plant within the next four years, Hidalgo state governor Omar Fayad has said, with JAC's SUV S2 and SUV S3 being the first vehicles to be assembled at the plant.
The outlook for Mexico's car industry has been racked by uncertainty since the election of Trump, who has threatened to impose punitive tariffs against car makers in Mexico seeking to sell to the US.