Mater Dolorosa church closed and sold due to dwindling mass attendance, and mounting operational deficits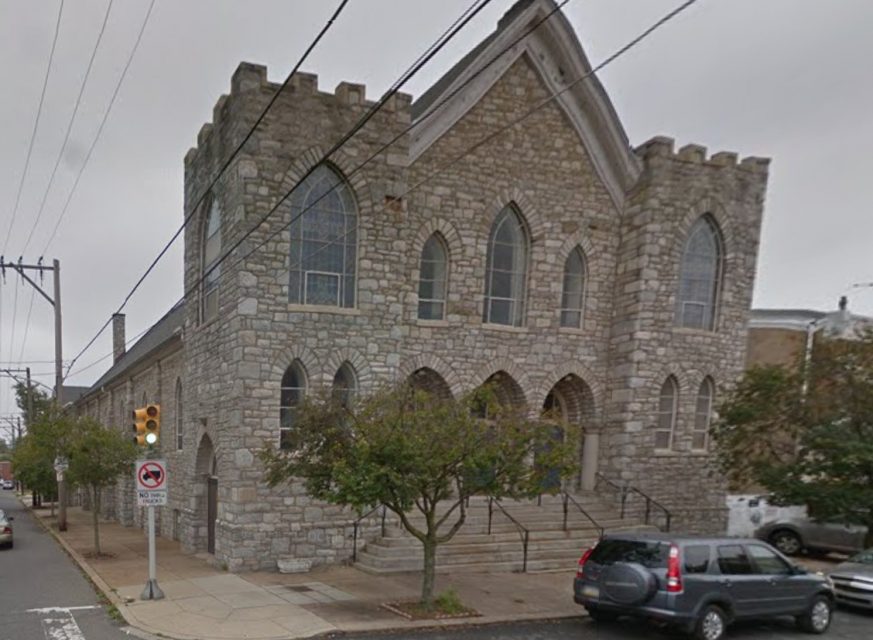 (Eagle News) — An old Catholic church edifice built in 1914 in Philadelphia was recently sold by the Catholic Church to the Iglesia Ni Cristo, four years since it was closed due to dwindling mass attendance.
The Iglesia Ni Cristo, a global Christian Church first registered in the Philippines on July 27, 1914, bought the Mater Dolorosa Catholic church property for $450,000.
It would be converted to an Iglesia Ni Cristo house of worship that will serve its growing membership in Philadelphia, Pennsylvania in the United States.
A report by the Northeast Times, a community newspaper in Northeast Philadelphia, said the proceeds of the sale were to be used by the Catholic Church to primarily pay parish operational expenses and close the annual operating deficit.
Rev. Thomas Higgins, pastor at Holy Innocents Catholic Church, announced the sale recently of the property with the exact address at 1676 Ruan Street in Frankford, Philadelphia.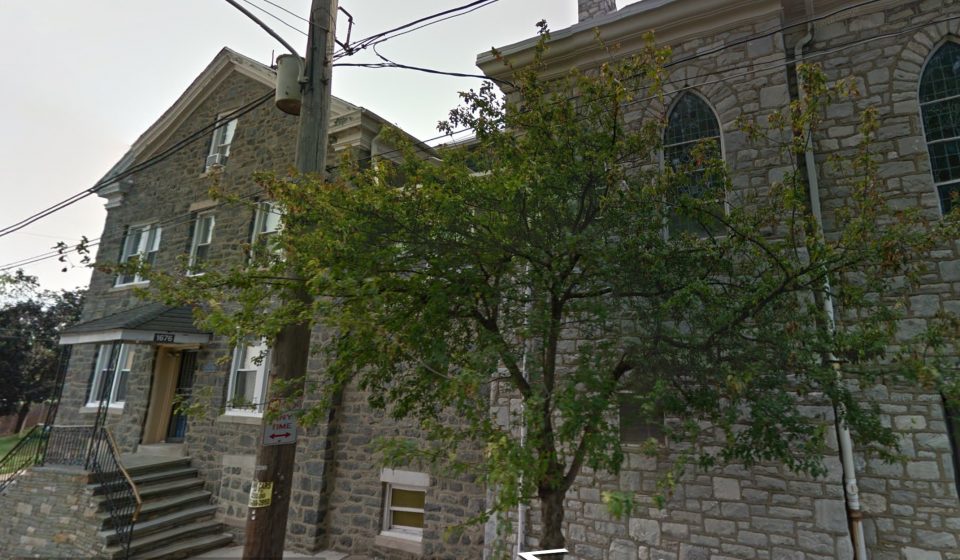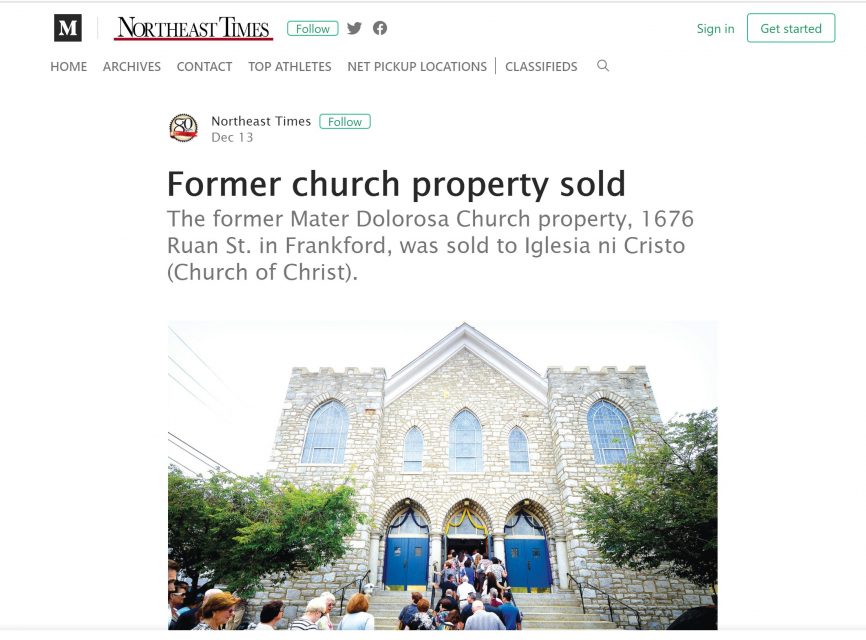 On December 13, 2017, the Northeast Times, wrote a report on this, "Former church property sold" with a subtitle, "The former Mater Dolorosa Church property, 1676 Ruan St. in Frankford, was sold to Iglesia ni Cristo (Church of Christ)."
The Holy Innocents Parish, which had earlier absorbed the Mater Dolorosa church, said that it could no longer shoulder the operating expenses of the parish.
Aside from the dwindling mass attendance, there had also been a decreasing number of marriages and baptisms held in the said church, although it was available for service upon request since it was ordered closed by the Catholic Church Archdiocese in 2013.
It was on September 17, 2016 that the Mater Dolorosa Church held its last Catholic Mass.
The Iglesia Ni Cristo (INC) or Church of Christ, which bought the property, has been continuously building houses of worship, and buying properties all over the world, including churches of other religions which had been put on sale and were renovated for INC worship services after their purchase.
This is because of its growing church membership worldwide.
Presently, the Church under the leadership of INC Executive Minister Brother Eduardo V. Manalo, has 140 ecclesiastical districts all over the world, with its members belonging to 133 different races and cultures.
The INC is continuously constructing and acquiring houses and buildings of worship in furtherance of God's will since God Himself said He is pleased and glorified with such works, and it is inside such houses of worship that INC members congregate to worship and praise God. (Haggai 1:8; Hebrews 10:25)
(Eagle News Service)