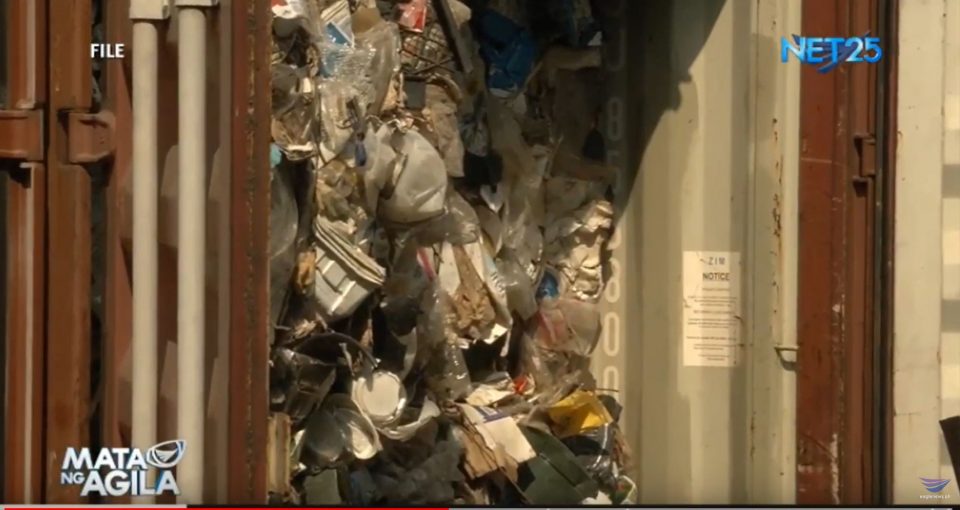 (Eagle News) – Canada's trash is "ready to go" and would be leaving the country by May 30, according to the Department of Foreign Affairs.
Foreign Affairs Secretary Teodoro Locsin Jr., announced this in his twitter post after some 70 containers of trash underwent fumigation and cleaning which was observed by Canadian government officials.
"All containers containing garbage [were] cleaned and ready to go. Waiting for a couple of documents and routine permission from China for transshipment to Canada. Departure is May 30," he said.
The trash was labeled "recyclable plastic materials" when they arrived in Manila. They were shipped by Chronic, Inc, a firm based in Ontario, Canada.
The fumigation of 67 containers of trash from Canada at the Subic Bay International Terminal started over the weekend.
Two more containers at the Manila International Container Terminal arrived in Subic on Monday.
The Ontario-based firm, Chronic Inc, exported the 2,450 tons of non-recyclable trash six years ago through two Filipino companies — Chronic Plastic and Live Green Enterprise – in 2013 and 2014. They were contained in 103 shipping containers.
"It is our fellow natives who imported the trash, as they keep doing from other countries. It takes two to tango and we take the lead in the dance of garbage dumping," said Locsin in a Twitter post on Monday.
As of today, only 69 of the 103 shipping containers remain in Subic.
Locsin already recalled Ambassador to Canada Petronila Garcia on May 16. This was after Canada failed to meet the May 15 deadline set by President Rodrigo Duterte.
He also noted that Canada is now "fully cooperating" with the Philippines to get the job done as what President Duterte wanted.
He said the problem on Canada's trash was "created" under the Aquino administration and left to fester for four years, but was "solved by Duterte."