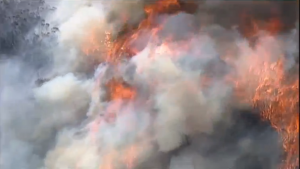 (Reuters) — A bushfire fuelled by strong winds continued to burn in Australia's Blue Mountains for a second day on Sunday (August 2).
Hundreds of fire-fighters were battling the blaze, assisted by helicopters dropping water onto flames that cannot be easily reached by vehicles, local media said.
Although no homes are directly threatened, a Watch and Act alert has been issued for residents to monitor if these conditions change, Australian media reported.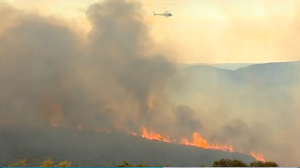 "Hopefully we won't see any impact on property and hopefully we'll get the upper hand over the coming hours, if not days," said Ben Shepherd from the New South Wales Rural Fire Service.
About 200 homes were destroyed in fires that engulfed the Blue Mountains in October 2013.