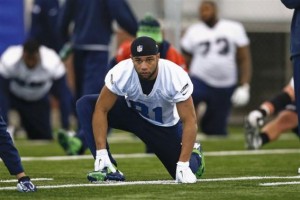 (Reuters) – The Seattle Seahawks and the Denver Broncos put the finishing touches to their preparations for this weekend's 48th Super Bowl by completing their final practice sessions on Friday.
The NFC Champion Seahawks trained for just over an hour inside the New York Giants practice facility near MetLife Stadium in New Jersey, where Sunday's game will be played.
"And now, we wait" Seattle coach Pete Carroll told reporters.
"We had a great day today. We finished like I hoped we'd finish, and I thought our execution today was very good."
Carroll said he was especially pleased with his young quarterback Russell Wilson, who is showing no sign of nerves as he prepares to play in the biggest game in his first Super Bowl in just his second season in the National Football League.
"Russell is exactly where he's always pictured he'd be in life," Carroll said.
"He prepares impeccably, and he has prepared like that this week. I think he is ready to play a very good game."
The Broncos used the New York Jets training center in nearby Florham, spending almost an hour and a half indoors going through their plays.
Of the 53 players on their active roster, only defensive tackle Sione Fua sat out the session. Fua is nursing a calf injury and remains doubtful for Sunday's title game.
"I feel good about where we are," Fox said. "Our guys have worked hard all week, and the preparation's been good. Excited to play the game."
Both teams will visit the MetLife Stadium on Saturday for a walk-through before returning for the big game the following night.