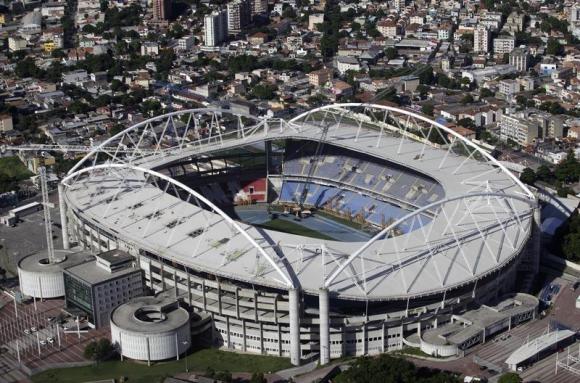 (Reuters) – Brazilian authorities unveiled an infrastructure budget of 24.1 billion reais ($10.76 billion) for the Rio 2016Olympic Games, 25 percent more than planned, as they try to reassure the world they can deliver facilities on time.
The budget covers 27 projects in urban development and public transport, including 8 billion reais for a newly added fourth metro line for Rio, Brazil's congested second largest city, where getting around town is an ordeal.
Other initially envisaged projects were excluded, such as the upgrade to Rio's international airport Galeao, which has been handed to private operators.
Rio Mayor Eduardo Paes said the higher budget was due to the inclusion of new projects and inflation, which has blown up costs by 30 percent since Rio won hosting rights for the event in 2009.
Paes said 57 percent of the infrastructure costs would be paid for with public funds, coming from federal, state and municipal governments, and the rest would be private.
The total cost of Rio 2016 has risen to 36.7 billion reais, which does not include more than half of the 52 projects or facilities that will be used exclusively for the games and still require approval.
So far, only 24 projects have been budgeted at 5.6 billion reais. Additionally, the organizing committee's budget has risen 27 percent to 7 billion reais.
This operating budget was originally set to include up to 1.4 billion reais in public funds but officials changed their minds in response to public outcry over the high cost of stadiums and other projects required by the Olympics and 2014 World Cup, which kicks off in June.