If part of your New Year's resolution is to stay physically fit, then you must start tracking your fitness activity and exercise to stay healthy and do more. To keep track of your fitness activities, it is important nowadays to have an instant data to see how much you're moving. It comes with applications available in iPhone market and Google Play Services. Whether you're an iPhone or Android chick we've got something for you to help improve your healthy lifestyle.
If you are the kind of person who enjoy walking
You can track your daily steps with Runtastic Pedometer for both Android and iPhone users. This fitness app tracks your daily steps, it compiles that data into pretty graphs, and still manages to keep things simple and readable.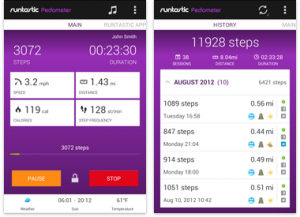 Moves track your steps, calories, distance and many other things if you set up information coming from you. You have to launch Moves and give access to your location and if you're an iPhone 5s owner, the M7 co-processor.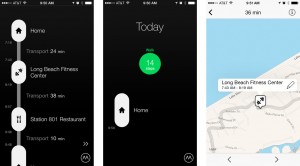 If you want to track your runs
There are tons of running apps available in market online, one of these is RunKeeper. The most popular since it's free and tracks your GPS.  It allows you to create workouts, create routes, make you to mix your own music and you can even collect your data if you decided to switch from Android to iPhone and vice versa.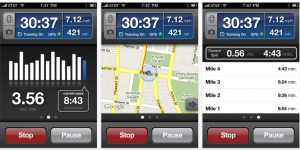 The Nike+ Running app tracks distance, pace, time and calories burned with GPS, giving you audio feedback as you run. Automatically upload to nikeplus.com to see your runs, including your route, elevation and NikeFuel.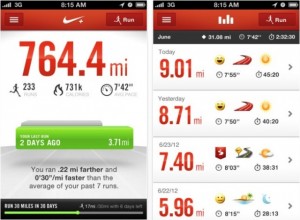 If you want to keep track of your cycling
If talking about racking your cycling, Strava Cycling is the best cycling app that lets you track your runs and rides with GPS that doesn't kill your battery. It also analyzes your performance, join challenges and compare results with your friends since Strava Cycling both works in Android and iPhone.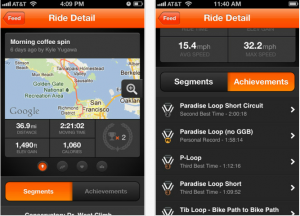 The listed fitness apps here work as a tracking tool to monitor daily performance. Apps like these help you maintain your healthy lifestyle to stay physically fit and let you set your own goals for a better and healthier you.