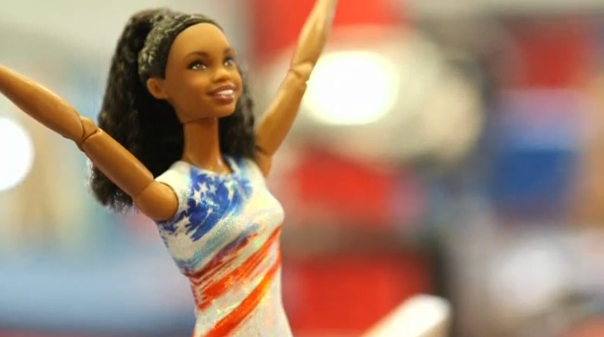 REUTERS — Little girls across the world can now have a little replica of Olympic gold medalist Gabby Douglas, as Mattel has launched a Barbie doll in the gymnast's likeness. The doll is outfitted in the athlete's signature leotard – white with a red, white, and blue American flag accent – and even comes with its own Nike warm-up suit.
"It's crazy. I never would have thought in a million years that I would be in this spot where everyone sees me as a role model. It's just fantastic," said Douglas.
The doll is part of Barbie's "You Can Be Anything" line, which inspires young girls to follow their career and life dreams.
Douglas was given a spot on the U.S. team following a disappointing display at the U.S. team trials. She and five other women will represent the U.S. at the Rio Summer Games in August.
At 16, Douglas was the first woman of color to win the individual all-around competition for gymnastics at the 2012 games in London.