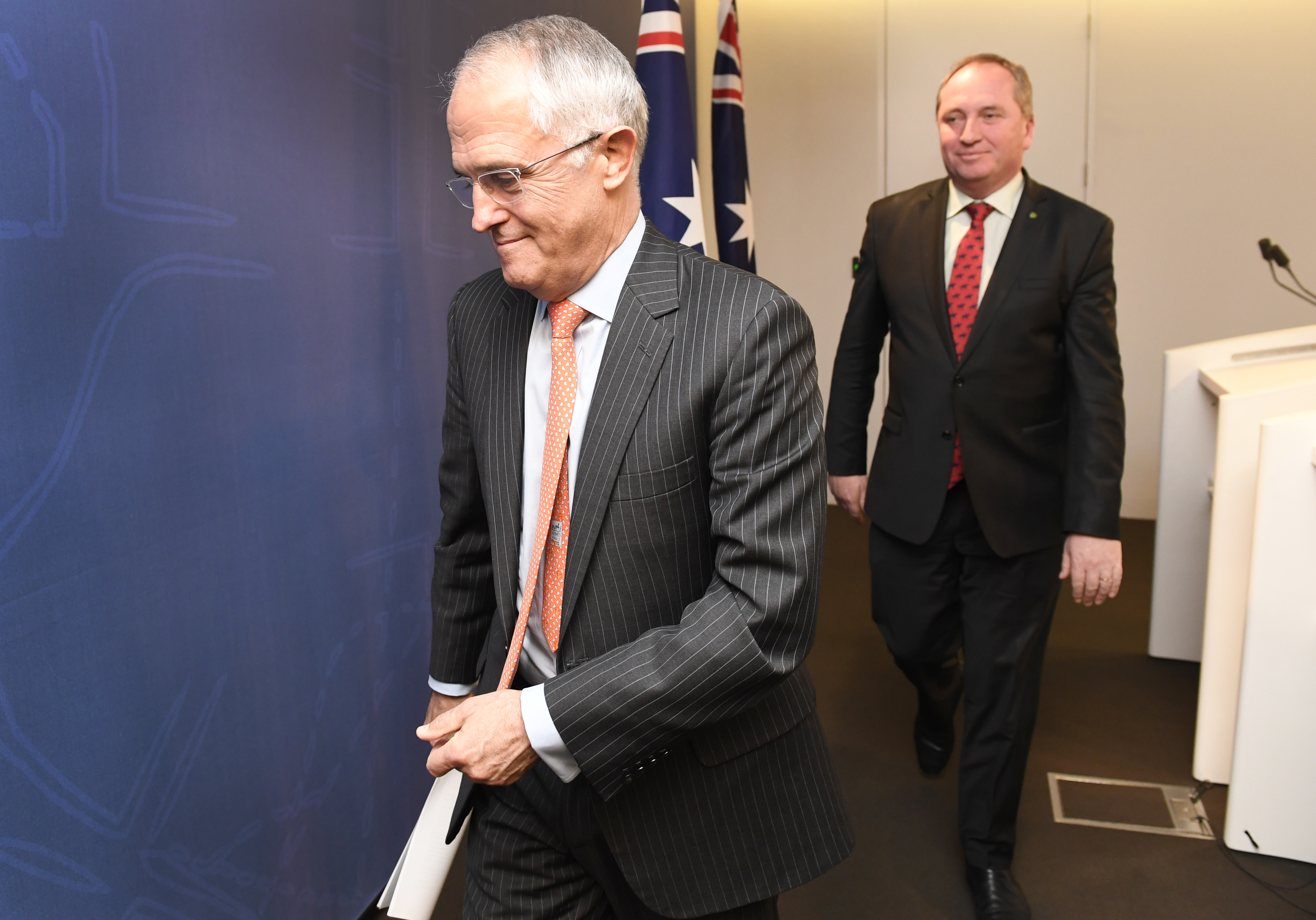 SYDNEY, Australia (AFP) — Australian leader Malcolm Turnbull Tuesday rejected calls for him to resign after the weekend's disastrous election, as senior government figures pleaded against infighting.
Three days after polls closed the result is still too close to call, with Turnbull's Liberal/National coalition and the opposition Labor each short of the 76 seats needed to govern, raising the prospect of a hung parliament.
On Monday, Labor leader Bill Shorten urged the prime minister to go, saying: "Mr. Turnbull clearly doesn't know what he is doing. Quite frankly, I think he should quit."
Asked about these comments as he left his harbourside home in Sydney, Turnbull brushed aside the call.
"He would say that, wouldn't he?" he told reporters. "He obviously couldn't think of anything else better to say."
Turnbull, who became prime minister in September after ousting his colleague Tony Abbott in a party room vote, has said he was confident he would retain government.
But after calling the election early in a bid to shore up his power, he has been battered by the result which has not only reduced his majority in the House of Representatives but placed it in doubt.
Amid reports that Turnbull was now facing a revolt from within his conservative party, Attorney General George Brandis urged his colleagues to avoid infighting.
With vote counting still underway, he said if Turnbull did end up forming a minority government with the support of independents, public criticism could weaken his bargaining powers.
But he added that whatever the result, his party was united in its desire to win the next election, likely in 2019.
"The surest way to lose the next election is for us to commence the new parliament with an entrenched culture of infighting," he told the Australian Broadcasting Corporation.
Former Liberal prime minister John Howard, who held power for more than a decade, also called for calm among conservatives.
"This hasn't been an outcome that we wanted but it's not the end of the world and people shouldn't start slitting their throats — certainly not Liberals," he said.
Australians went to the polls on Saturday, but initial vote counts were inconclusive, giving the ruling Liberal/National coalition an estimated 68 seats, Labor 67, others five and leaving 10 in doubt.
Counting of 1.1 million votes sent by mail and the large number of votes cast by people who were outside their electorate at the election were underway on Tuesday.
© 1994-2016 Agence France-Presse