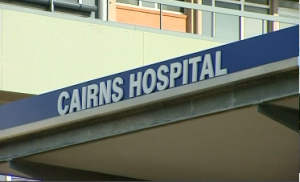 (Reuters) — Health officials in Queensland on Thursday (October 9) said they are testing a 57-year-old nurse who recently returned from Sierra Leone for the Ebola virus.
The nurse was a volunteer with the Red Cross in West Africa, treating patients with the deadly virus, Queensland's Chief Health Officer Jeannette Young said.
"She came back into the country, she was perfectly well at that time, she did not have any symptoms, she did not have a fever. So, it's only since this morning that she's had a low grade fever. She has not been out in the community in Cairns. She has been at home, isolated in her own home, testing herself," she said.
The nurse returned to Cairns on Tuesday (October 7) and had so far complied with the protocol of self imposed home-isolation and taking her own temperature twice a day, Young added.
She said the nurse's risk of infecting others is very low.
"She has a flat-mate but she hasn't been unwell at all till this morning and she's had a low grade fever. Now, the Ebola virus is very difficult to transmit. It's not like the flu or measles, it's not transmitted through the air, you need to be exposed to secretions, so that is vomit, diarrhoea, blood, you've got to have actual secretions. She doesn't have any symptoms producing those secretions so therefore her risk of infecting someone else is very, very low," Young said.
A blood test has been sent for further testing and the result is expected later on Thursday or early hours of Friday (October 10) morning.
The current Ebola outbreak, the worst on record, began in March. On Wednesday (October 8), the World Health Organization updated its toll of the disease. WHO said Ebola has killed 3,879 people out of 8,033 cases by the end of October 5.
Ebola can take as long as three weeks before its victims show symptoms, at which point the disease becomes contagious.