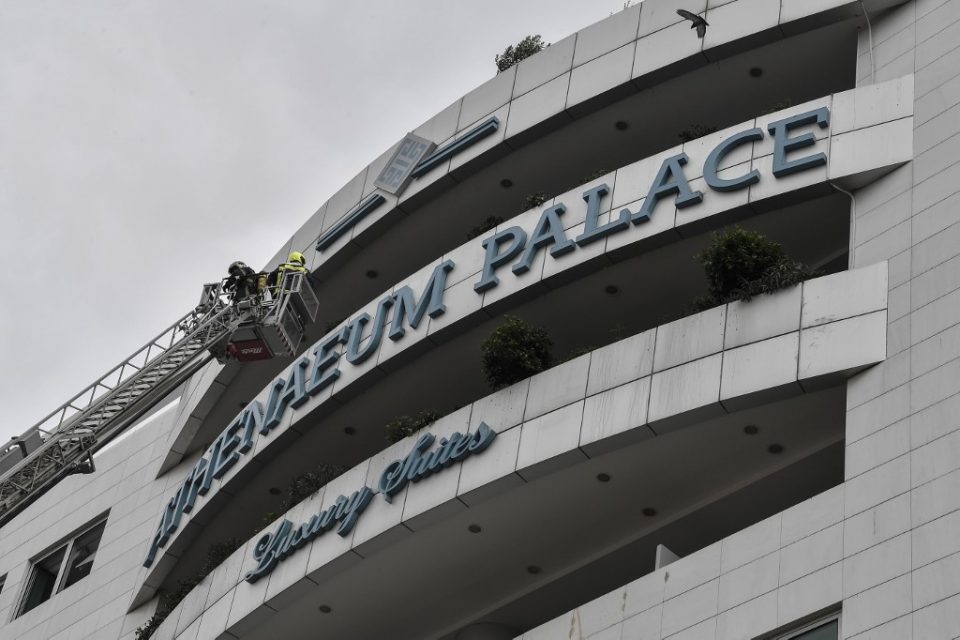 ATHENS, Greece (AFP) — Authorities in Greece on Thursday were investigating possible arson in a four-star Athens hotel fire in which three people were hurt, state news agency ANA said.
The agency cited fire department sources who said jerry cans containing "a flammable liquid" were found on the first and second floors of the Athenaeum Palace, one of the capital's newest luxury hotels.
The fire is believed to have started on the first floor of the hotel, which opened in 2018.
Twenty people were evacuated by firefighters, three of them from a balcony, ANA said.
Two women were hospitalized with breathing issues and a man sustained a leg injury.
Hotel fires are rare in Greece, especially at luxury establishments.
The fire department said it had dispatched 12 fire engines and more than 30 firefighters to the scene, on one of the capital's busiest highways.
© Agence France-Presse