QUEZON City, Philippines (January 23) – After the adorable viral video of American kids trying different Pinoy dishes, social media content provider WatchCut released another clip of these cute kids trying more Pinoy food.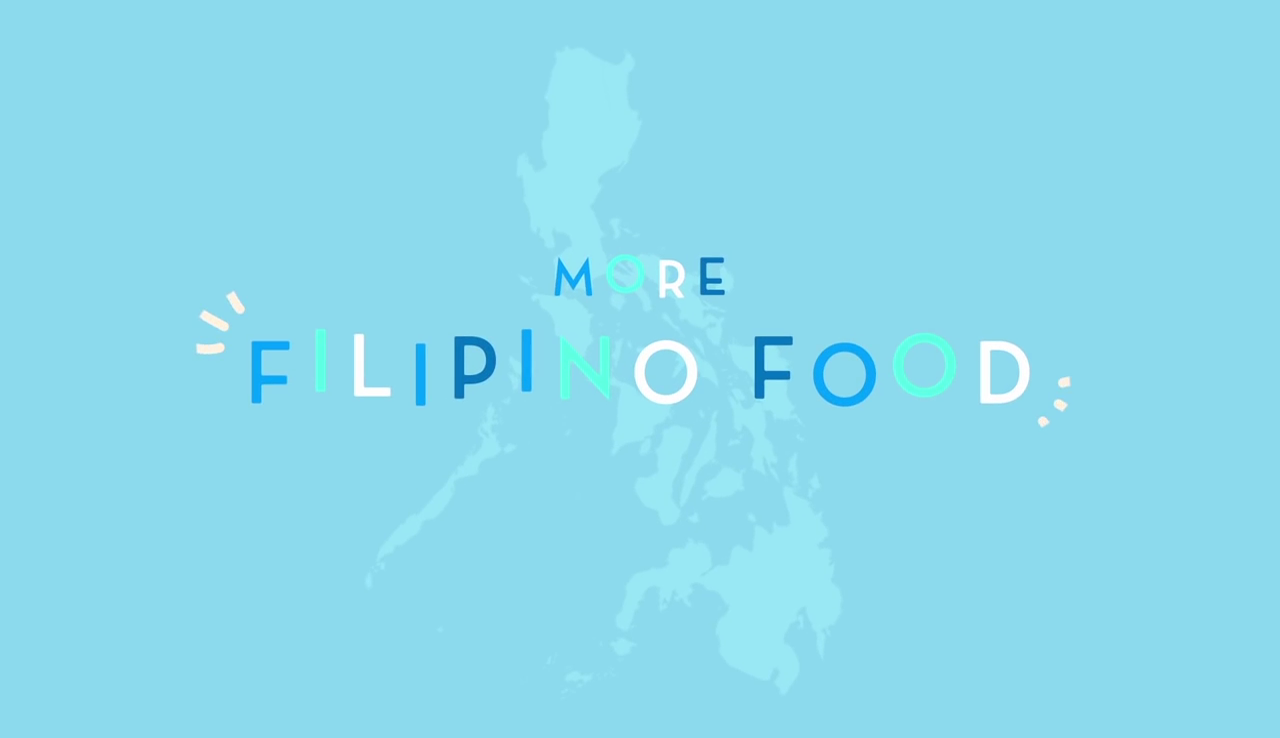 The previous video generated a lot of disappointment especially on the dishes they made the kids try. Being responsive to the comments, the new video features more common Pinoy dishes.
The first dish they served on the table was chicken adobo that is one of the most famous dish in the Philippines. Most of them thought it was teriyaki, since they have the same ingredient which is soy sauce that is well-known Asian condiment. All of them tried the dish except for the older boy that almost tasted it, but suddenly refused.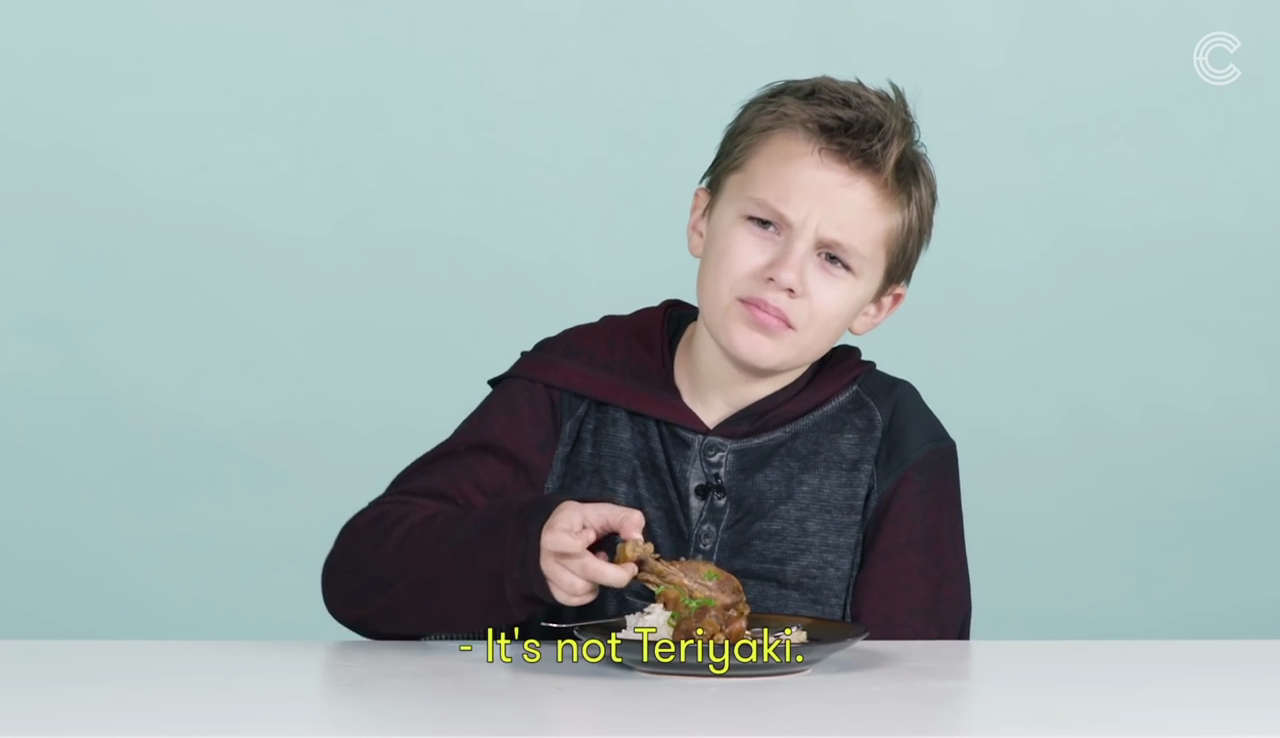 The next dish was an all-time favourite "pancit bihon" or rice noodle. The girl with the grey sweatshirt mistakenly thought of calamari or deep fried squid when she heard the word "calamansi" – a local citrus from the Philippines –  that was served with the pancit.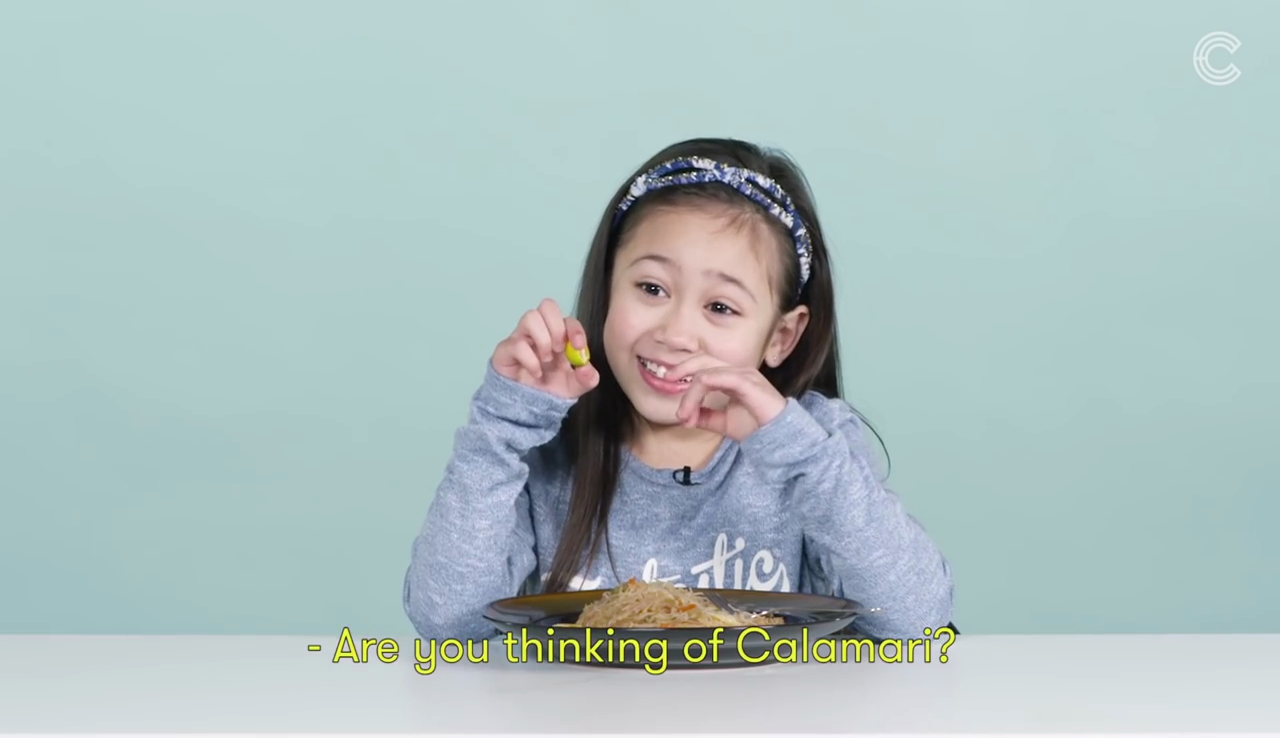 Of course our favorite half-blooded Filipino kid on the last video was again loaded with cuteness while trying every single dish on the table. He even mistakenly identified his mother as a Filipina rather than his father. So when he asked about who cooks Filipino dishes at home, he always thought that it was her mother.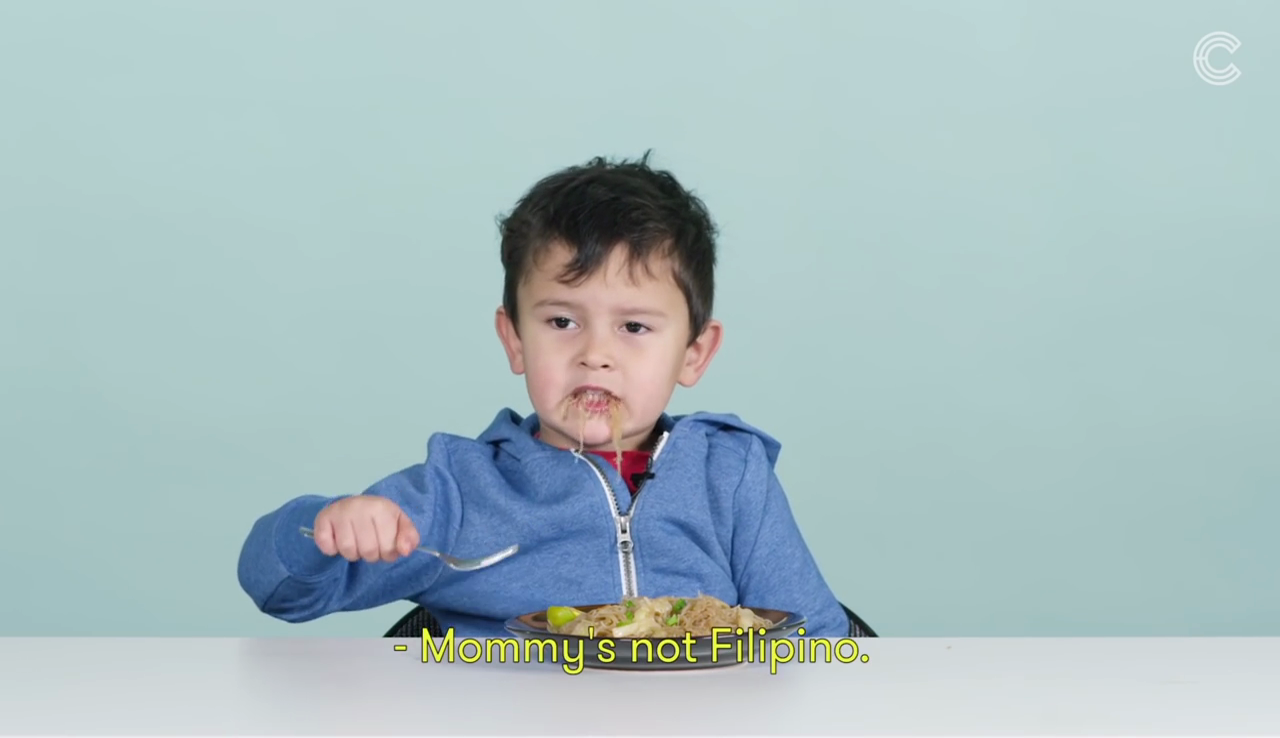 The most loved dish was the "lumpia" or spring roll which is a no-brainer because it is also an all-time favourite snack here in the Philippines. Since spring rolls are common in all parts of the world, it isn't surprising that all of the kids like it, except of course with the older boy in the video that emphasize his thought of not liking it.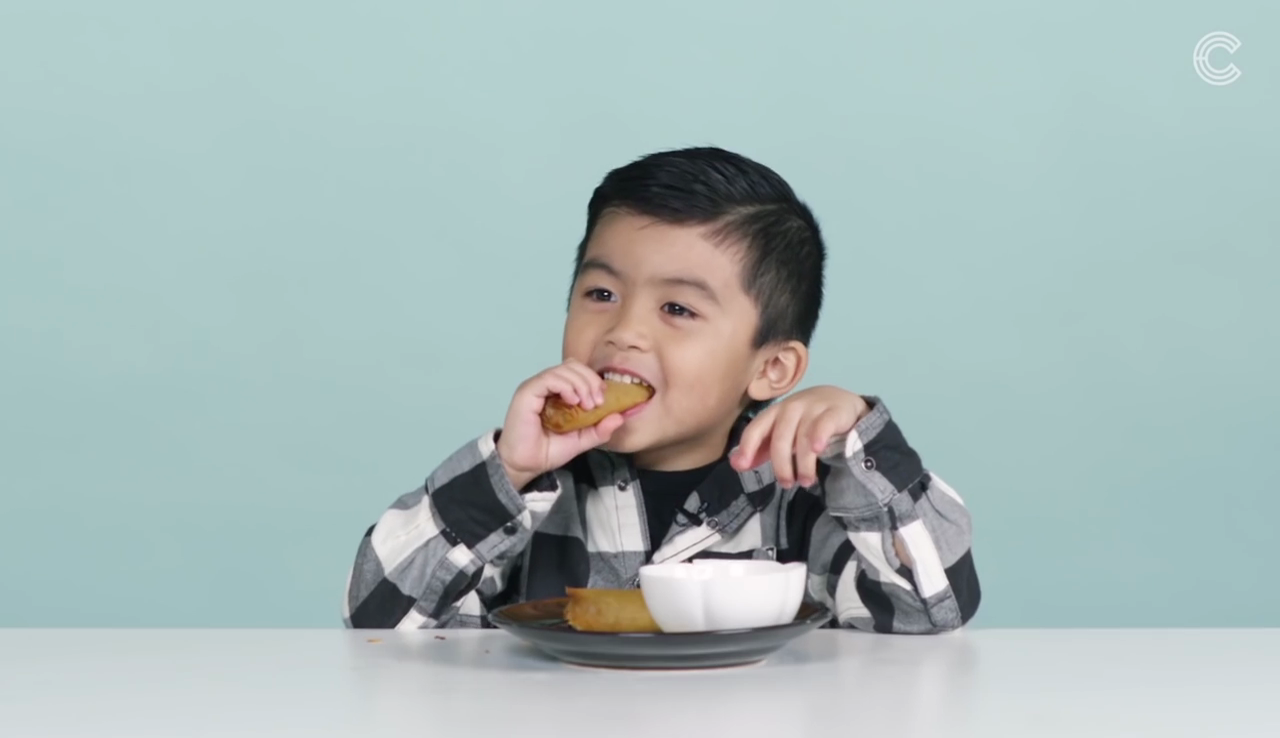 Speaking of the older boy, if you see some of the comments on the video, many are disappointed on him as he was being too picky. He actually didn't taste all of the foods being served. Well at least he tried to taste adobo. And then refused eventually.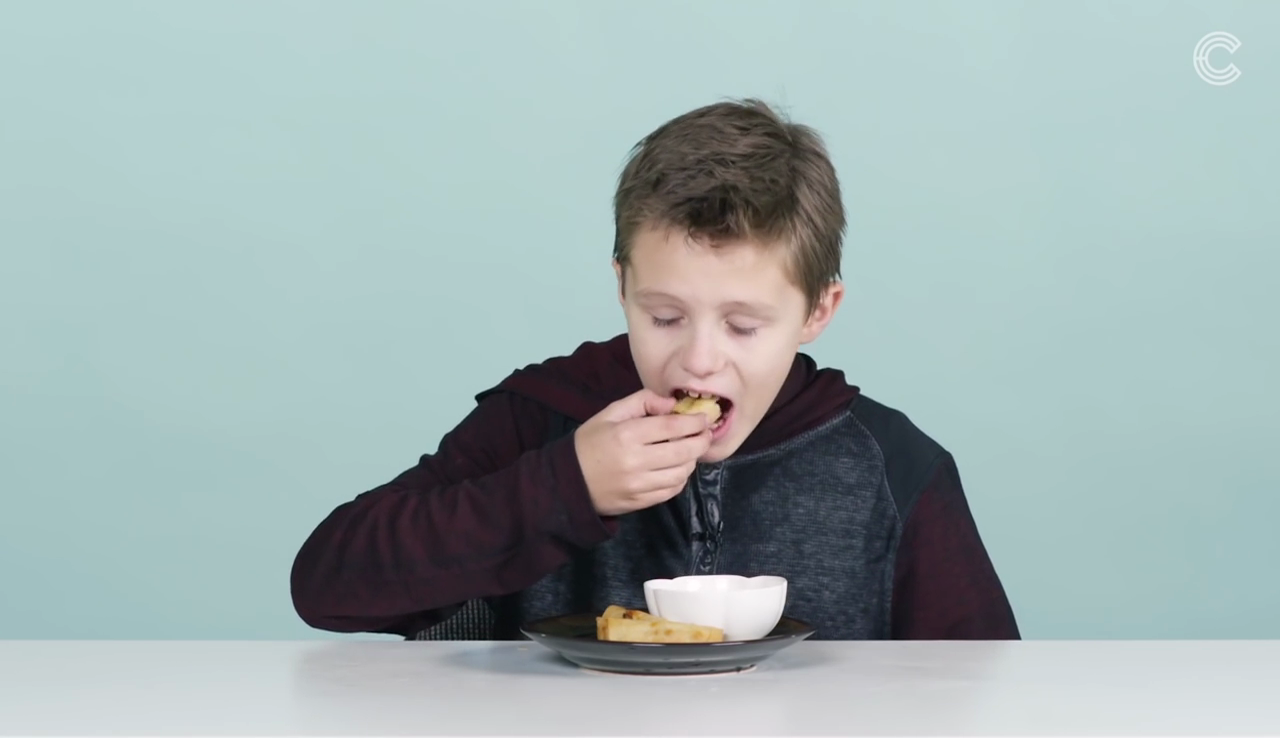 The last Filipino food that was served was halo-halo that is usually served as dessert or snack. The twin brother/sister was really giddy when they see the halo-halo on the table, while the girl wearing the grey sweatshirt identified all the ingredients on the halo-halo. What's really funny is when the boy in the blue jacket says "blue bay" instead of "ube"-that is one of the main ingredient in halo-halo.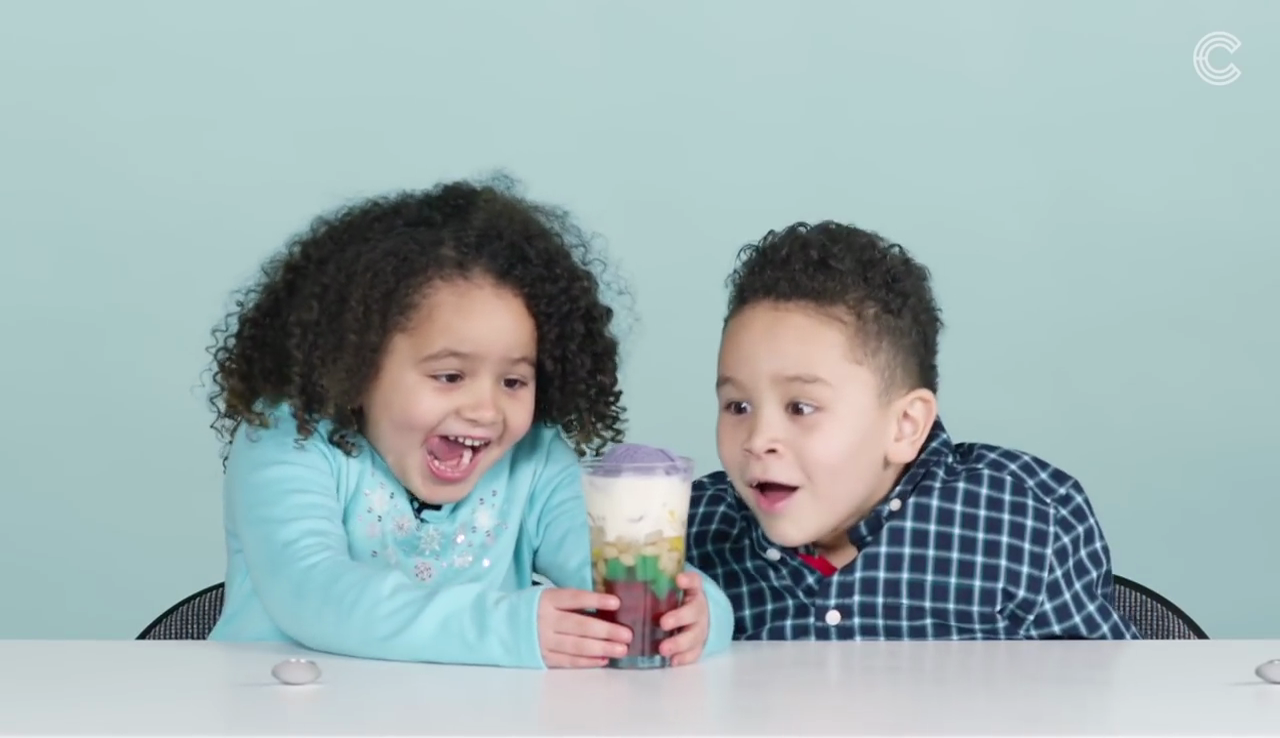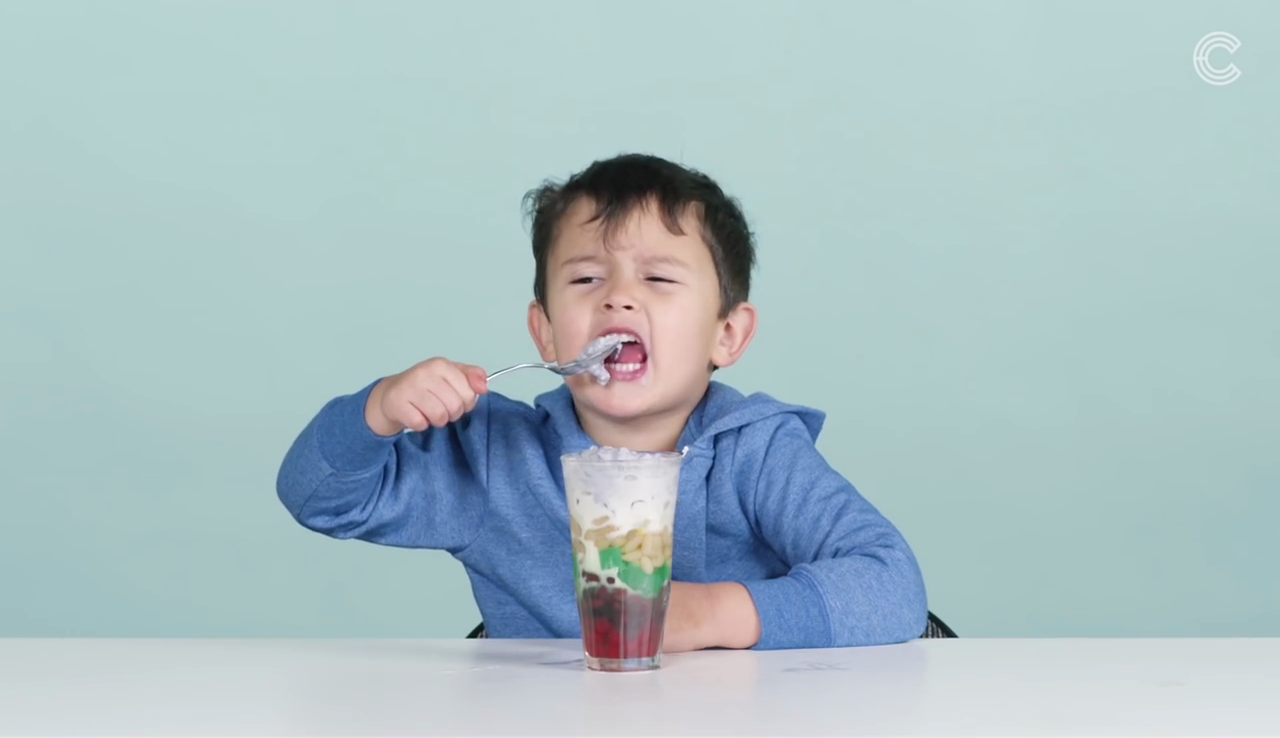 This video is just a proof of us Filipino having the wonderful culture especially withthe traditional foods we eat. It is just waiting for the other nationalities to taste and discover.
(written by Francis Albuen, edited by Jay Paul Carlos, additional research by Vince Alvin Villarin)