Thu Jul 31, 2014 6:45pm EDT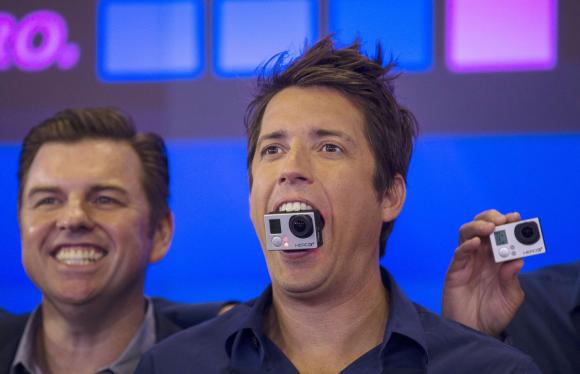 (Reuters) – GoPro Inc, which makes wearable cameras used by surfers, skydivers and other action junkies to post their exploits online, reported a bigger quarterly loss as costs nearly doubled.
GoPro shares fell 11 pct to $42.70 in extended trading after its first financial results since its initial public offering in June.
Research and development spending more than doubled to $34.7 million while costs from its Nasdaq share market listing pushed up general expenses.
The net loss attributable to GoPro stockholders grew to $19.8 million, or 24 cents per share, in the second quarter from $5 million, or 6 cents.
Excluding items, GoPro earned 8 cents per share and the company said it expected a seasonally stronger second half.
CFO Jack Lazar forecast earnings of 6-8 cents per share in the current quarter on revenue of between $255 million and $265 million.
This is higher than the $244.6 million revenue reported in the second quarter, but that 38 percent jump in sales was offset by operating expenses of $119.5 million, almost double a year earlier.
Operating expenses would drop back to between $92.5 million and $95 million in the current quarter, Lazar told analysts on a conference call.
Videos taken using GoPro cameras have made a big splash on the Internet. Its videos attracted more than 1 billion views in the first quarter on YouTube, where its channel has 2 million subscribers, the California-based company said in June.
Up to Thursday's close, GoPro shares had doubled from its IPO price to $46.32.
(Reporting by Abhirup Roy and Lehar Maan; Editing by Rodney Joyce)