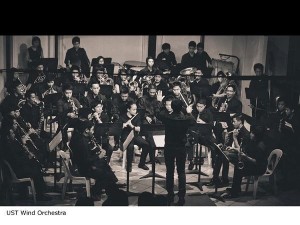 THE Cultural Center of the Philippines proudly presents the CCP Orchestra and Band Festival from July 1 to 6 at the CCP Main and Little Theaters, as a continuing project of past CCP Festivals to feature the various orchestras and symphonic bands in the country. Leading the orchestra groups are the Philippine Philharmonic Orchestra, Manila Symphony Orchestra, ABS-CBN Philharmonic Orchestra, and the UP Symphony Orchestra.
They will be joined by selected bands from around the country, including the Bulacan State University Symphonic Band, Malindig Institute Band of Marinduque, UST Wind Orchestra, Bukidnon State University Band, St. Louis University Band of Baguio, De la Salle Santiago Zobel Symphonic Band, Kapisanan Banda II of Pulong Buhangin (Sta. Maria, Bulacan), Cardona 5, Banda Kabyaw of Nueva Ecija, Banda 88 Sta. Maria Bulacan, and the Philbanda Wind Orchestra. They will also be joined for the culminating activities on July 6 by the military bands – Philippine Army Band, Philippine Navy Band, Philippine Air Force Band, Philippine Coast Guard Symphonic Band, and the Presidential Security Group Band. The opening and closing concerts will be held at the CCP Main Theater while the performances on other days will be held at the CCP Little Theater.
The Orchestra and Band Festival seeks to provide opportunities for the many performing groups that are deserving of the proper exposure. At the same time, the local audiences will be treated to a rich variety of symphonic sounds emanating from the various groups around the country.