HERNANI, Eastern Samar – Romy Cabacaba, his wife, Janeth and six young children mostly rely on relief goods that come their way for food. A few kilos of rice will last them a week. Their house was totally destroyed by the storm surge brought about by supertyphoon Yolanda. Days after the storm, they constructed a small makeshift house made from scraps of wood and a sturdy gray tarpaulin marked US AID, dropped by a helicopter weeks ago. Their new makeshift one-room shack was just beside the ruins of an old Hispanic stone church that had been destroyed by previous calamities – most probably by storm surges just like the one they had experienced recently, they said. Next to it was a cemetery that had been destroyed by Yolanda's storm surge, scattering tombstones and its remains, sending them to the other side of the road and the plains below it.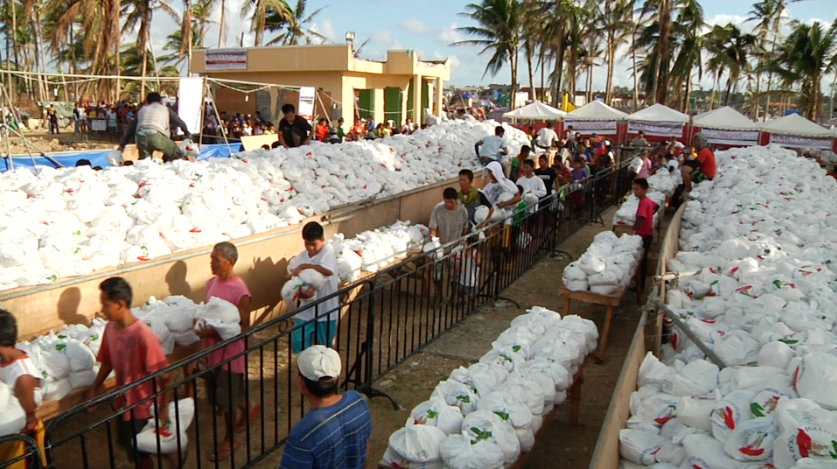 But this one fine sunny Sunday morning, they were particularly very happy. They got not just one, but nine relief bags. As soon as Mang Romy saw the relief distribution of the Iglesia Ni Cristo near their makeshift homes, he lined up and got the food bags that they needed. He lined up again and again and dumped the goods inside his shack. Each relief bag contained four kilos of rice, noodles and canned goods. This will last them for almost a month and their family was very thankful.
The INC's "Lingap sa Mamamayan" or "Aid to Humanity" went to Hernani, Samar on Dec. 1 — the last stop of its latest series of relief distributions and medical missions to help survivors of supertyphoon Yolanda. Before this, the relief and medical mission was also conducted in Ormoc City on Nov. 27 and in Tacloban City on Nov. 29.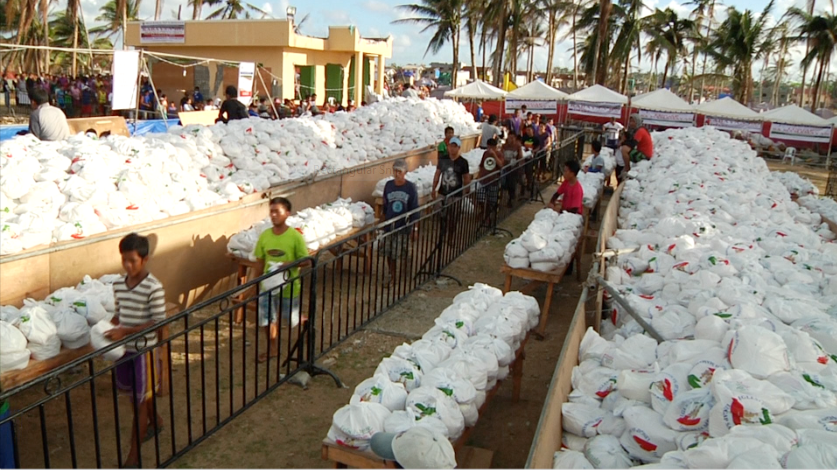 At least 70,000 relief bags were distributed in Hernani. In Ormoc City, 80,000 relief bags were distributed, while in Tacloban City, 120,000 relief bags were given out.
About a thousand blankets donated by Emirates airlines were also among those distributed in the relief mission of the INC that was done in cooperation with the Felix Y. Manalo Foundation Incorporated, the INC's charitable arm.
"Lahat ng kabuhayan ng mga tao dito nawala. Yung main livelihood na pangingisda, pagco-copra at palayan. Back to zero kami ngayon," said Hernani Mayor Edgar Boco.
"Kung walang tutulong na tulad nang sa ganito, medyo mahihirapan po kami. Kaya malaking bagay ito. Tingnan mo naman ang isang pamilya, nakakadala ng walo, anim, limang supot," the mayor said.
Boco said the 200 motorized bancas used for fishing had all been destroyed during the storm.